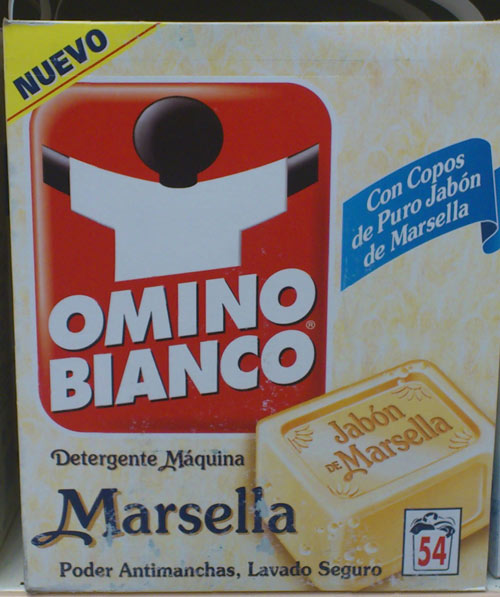 Omino Bianco Packaging
Okay so this one isn't really aimed at kids, probably aimed at women over 50 but it caught my eye…The faceless character reminds me of the little drug runners from HBO's The Wire. They always wore plain white t-shirts.

Skateboard and Cool Paraphernalia
No Skateboard.

Attitude: Bad Boy or Certified Whack?
8 year old drug dealers? Bad Boys to the max.

Artistic Merit
The rendering of the soap block is beautiful.

Wukomi Wrap up
This is just wrong. Little back dudes from Baltimore used to sell soap.
See here for the Introduction to the Cool Skateboard Dude Quest and an explanation of the grading system.