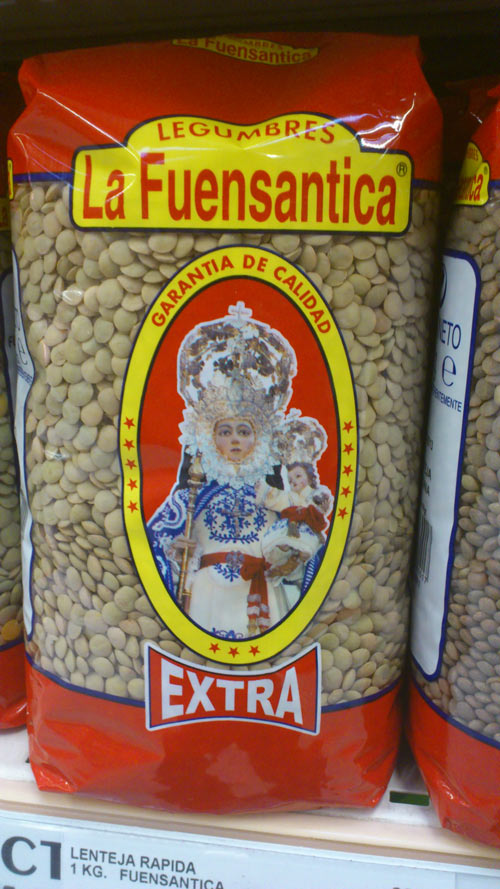 La Fuensantica Spanish Lentils

Skateboard and Cool Paraphernalia
No Skateboard but check out the crowns and sceptre.

Attitude: Bad Boy or Certified Whack?
The ORIGINAL Bad Boy…baby Lord Jesus.

Artistic Merit
This packaging design just jumps off the shelf. Regardless of your religious views you can't deny the power of this.

Wukomi Wrap up
Where else but Spain would you find the Virgin Mary and Baby Jesus adorning a pack of lentils?
See here for the Introduction to the Cool Skateboard Dude Quest and an explanation of the grading system.