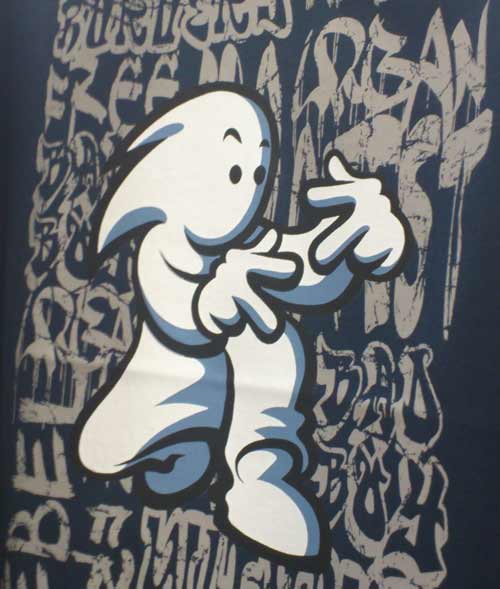 Gang sign/Rap hands T-shirt
I found this in the men's clothing department in Al Campo in Murcia.

Skateboard and Cool Paraphernalia
No items. Although he does have sneakers.

Attitude: Bad Boy or Certified Whack?
This piece has too much attitude. The Gang signs are the central point of interest. 

Artistic Merit
One part Sonic the Hedgehog, one part Mr. Soft from the Trebor Mint ads, this travesty belongs in the cheap clothing for kids section not the menswear section where I found it. He's the ultimate wigger; complete white and throwing rap hands.

Wukomi Wrap up
This is genuinely unsettling because it's an ADULT size shirt…this is aimed at adults not kids.
See here for the Introduction to the Cool Skateboard Dude Quest and an explanation of the grading system.