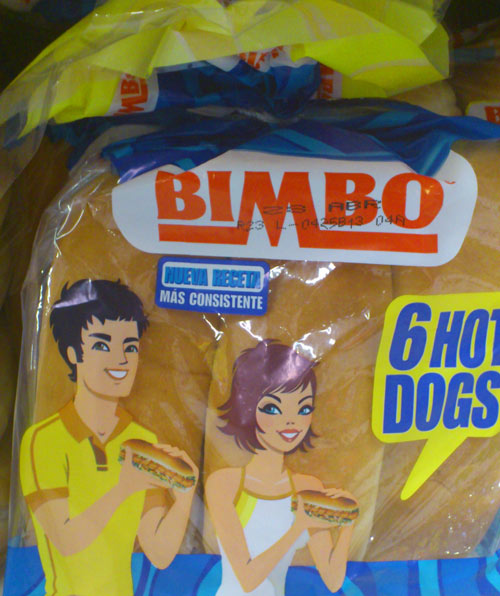 Bimbo hot dog buns packaging
This packaging for Bimbo Hot Dog buns is really smart. After a few years living in Spain, the brand name Bimbo has lost it's comedy appeal.

Skateboard and Cool Paraphernalia
No Skateboard.

Attitude: Bad Boy or Certified Whack?
These jovial young adults are friendly but with no major attitude.

Artistic Merit
Brilliant. Top Marks for Artistic Merit.

Wukomi Wrap up
This is a brave and bold move from Bimbo. Instead of a cool skateboard dude they went with genuinely appealing young adult / teenagers. And it really works. They look attractive, healthy and not condescending or patronising which is tricky to pull off. 
See here for the Introduction to the Cool Skateboard Dude Quest and an explanation of the grading system.