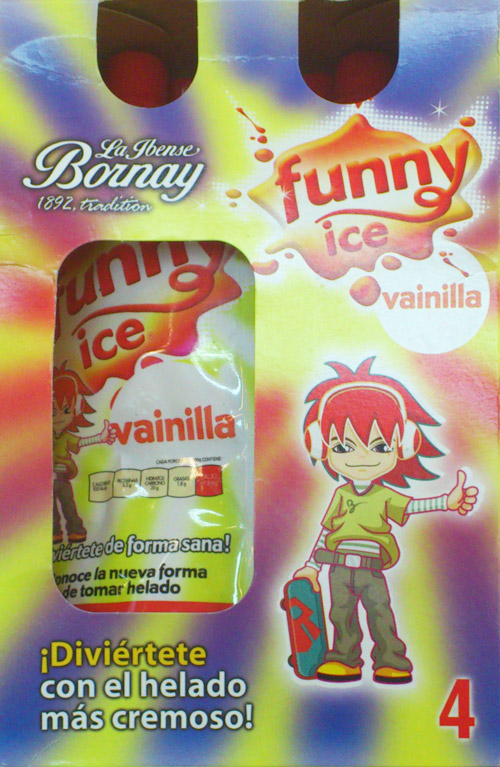 This company, La Ibense de Bornay has been around since 1892 so it's not surprising that they want to 'stay fresh with the kids'

Skateboard and Cool Paraphernalia
Nice. We have a skateboard, baggy urban trouser and headphones,

Attitude: Bad Boy or Certified Whack?
Certified Whack. The thumbs up sign is the death knell for any street cred it may have had.

Artistic Merit
I like how it's exactly clear if its a boy or a girl but it's a little stiff and I find the trippy background a bit queasy.

Wukomi Wrap up
Meh. Very contrived and false. Even the the lettering is lifeless and flat.
See here for the Introduction to the Cool Skateboard Dude Quest and an explanation of the grading system.